Saturday, September 18, 2010
IZ -- "White Sandy Beach"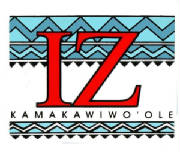 http://www.youtube.com/watch?v=k_YfyKahP-0&feature=related
Sat, September 18, 2010 | link
IZ -- "In My Life"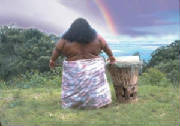 A gentle soul who left this world at age 51. He was born and lived in Hawaii. He created rainbows for all who met him and heard his music during his life as well as now that he is gone. He is still creating rainbows for those who meet him through his music...

http://www.youtube.com/watch?v=yxLXmAiI6K4
Sat, September 18, 2010 | link
Tuesday, July 13, 2010
Paco -- The Mexican Dynamo

This little chihuaha has created many "White Light Rainbows" for me the past couple of weeks. I was at the right place at the right time during a downpour of rain and found him running frantically across the street from corner to corner. No collar, no microchip, so I picked him up and took him home. Attempts to find his owner have been unsuccessful to-date. He has cleaned up well and has made a home here with me and Rainbow. Several friends, who have rescued many critters in the past and are full up with their own critters, have offered to help with Paco's expenses. They have become Paco's "other mamas" and have requested at least 1-2 visits a week at their work site to play with Paco. My friends have created a rainbow for me and Paco with their generous assistance. Paco has created many rainbows....and I guess I created a rainbow for Paco. It has been fun having Paco around and Rainbow has adjusted very well to her new brother. Basically, she just ignores him.


http://www.photoshow.com/watch/sc4pJ2aS
Tue, July 13, 2010 | link
Saturday, July 3, 2010
Blue Flowers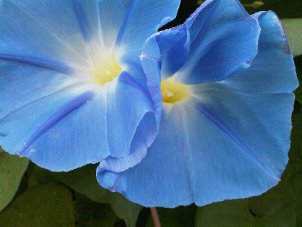 These Blue Flowers were a "White Light Rainbow" for me. I found this picture on a friend's facebook site. Its simplicity and beauty immediately brought a smile to my face and confirmation of the beautiful complexity of God's creations. Special thank you to Denette for capturing this "White Light Rainbow" for us.




Sat, July 3, 2010 | link
Monday, June 7, 2010
Heal the World

We can all help Heal the World with just one White Light Rainbow at a time...Allow God's Son to shine through our hearts and make a difference in this world by creating a White Light Rainbow and assist someone in our Circle of Influence. Smile at a stranger in passing; open a door; lend a helping hand; share your "stuff" with those who have fallen on hard times; organize your cupboards and closets and give one-fourth of what you find there with a thrift shop and food bank; offer to babysit for someone to ease their burden of raising children; take an elderly person grocery shopping and pick up the tab; donate your time and/or money to help with the Gulf Coast Oil Spill; pick up litter whenever you come across some; give writing utensils, paper, crayons, etc. to you local elementary school; recycle as much as possible; visit someone in the hospital; visit someone in a nursing home; give what you can to organizations feeding the hungry, healing the sick, easing the pain of those dying.....What can you do to Heal the World? Let Your Light Shine....Let His Light shine through your heart !!


http://www.youtube.com/watch?v=_x3PQ5QhMJs&NR=1
http://www.youtube.com/watch?v=v2y1pE3yn6M&feature=related
http://www.youtube.com/watch?v=qs4WsFNraUE&annotation_id=annotation_674646&feature=iv
Mon, June 7, 2010 | link
Sunday, May 23, 2010
Small White Light Rainbows make a difference...
No act of kindness, no matter how small, is ever wasted.
Aesop

Sun, May 23, 2010 | link
White Light Rainbow Creating Stories...
Is the Starfish story a fictional story, a true story, a legend? Does it matter? The point is made and taken; each of us can make a difference in this world. We can allow the White Light of His Son into our hearts and create White Light Rainbows for all those in our Circle of Influence. Imagine what this world would be like if we all created White Light Rainbows on a daily basis. Has anyone created a White Light Rainbow for you? Have you created any White Light Rainbows? Would you like to share these stories with us. Visit my GUESTBOOK on my home page. Thank you....

Sun, May 23, 2010 | link
Saturday, May 22, 2010
Making a Difference
Once upon a time, there was a beach full of starfish who had been stranded in the sand by a big wave, and were drying up in the sun. A small boy was spending his morning throwing them back in, one by one. An old man happened upon this boy, and asked him what he was doing. The boy said "I'm throwing these starfish back into the water, because if I don't, they will die out here in the sun." The

man said "But boy, there are miles of beach covered in starfish. It doesn't matter how hard you try, you surely won't be able to get them all, or even most of them! Why bother?" The boy listened politely, and when the man had finished talking, he leaned over to pick up another starfish, threw it in the water, and replied "It mattered to that one."
Sat, May 22, 2010 | link
Welcome to the White Light Rainbows Blog....
This is a place where we can share White Light Rainbows. White Light Rainbows are similar to Random Acts of Kindness but with a spiritual component. Just as the white light of the sun creates rainbows when shining through rain drops, we can choose to allow the White Light of His Son to shine through our hearts creating White Light Rainbows in the lives of others, as well as the non-human living creatures that God has given us to enhance our lives on this earth.
Fri, May 21, 2010 | link